Have you seen one of those custom-made pink Cadillacs parked on the street? Well, this iconic name is well recognized in the beauty industry. Not only due to their trademark pink Cadillacs, but for being one of the first beauty companies. 
Further, some people even consider this brand to be a competitor of L'Oreal as well as Sephora. Equally important is the fact that Mary Kay operates as a multi-level marketing company. 
As such, Mary Kay is amongst the most popular MLM companies in the world. Namely, due to the fact that this beauty giant is one of the largest direct-selling companies. Of course, when it comes to a large organization such as Mary Kay, there are many controversial opinions. 
For instance, direct sales representatives who have earned the right to drive one of the trademark pink Mary Kay Cadillacs around town may have a different view of how effective the company's products are. 
Yet, on the other hand, customers who use Mary Kay's products will probably have a different story to tell. 
Therefore, in this article, we will cover comprehensively and thoroughly all of the essential information possible regarding Mary Kay. So, let's get started. 
History of Mary Kay. How It All Began
Company Name: Mary Kay Cosmetics
Website: www.marykay.com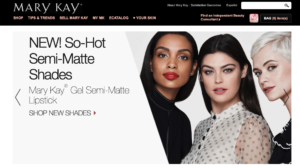 The visionary leader Mary Kay Ash launched her cosmetics company Beauty by Mary Kay back in 1963. At that time, the business world was dominated by men. However, that did not stop Mary Kay Ash from opening her future-to-be multi-million dollar company. 
In the following months after the launch of Beauty by Mary Kay, the company recruited 318 representatives. Further, the wholesale volume for the first year was $198,154. 
In 1963, Mary Kay Ash was 45 years old. However, she was brave enough to take $5,000 from her oldest son and to launch her cosmetics company. Moreover, she wanted to focus on a beauty line for women. That's why Mary Kay Ash used "Enriching Women's Lives" as a motto for her company. Certainly, this decision has changed her life forever. 
As a result, nowadays, Mary Kay is one of the leading beauty companies on the planet with more than three and a half million independent consultants and a worldwide wholesale volume of $3,250,000,000. 
Mary Kay Cosmetics Headquarters
Mary Kay is notorious for many things, such as its products as well as the custom-made pink Cadillacs. However, Mary Kay is also famous for its main facilities. The international headquarters of Mary Kay is in Dallas, Texas. The second ultra-modern facility of the company is in Hangzhou, China. 
Mary Kay Foundation

The death of Mary Kay Ash's husband is probably one of the main reasons for the creation of Mary Kay Foundation. Ash's husband, Mel Ash, died of lung cancer in 1980. Seven years later, Mary Kay raised funds for cancer research. 
In 1996, Mary Kay Ash founded the Mary Kay Ash Charitable Foundation (now The Mary Kay Foundation). Moreover, it was established to formalize the raising and distribution of research funds for cancers affecting women. 
Furthermore, since 2000, the Foundation has a second mission – to prevent violence against women.
Mary Kay Cosmetic Products
The beauty giant sells products in over 35 global markets. Moreover, Mary Kay Cosmetics is best for women as it has a full range of products giving women a personalized skincare shopping experience. With more than 300 beauty products, the company conducts hundreds of thousands of product tests each year for quality, safety, and performance. Further, Mary Kay Cosmetics splits its products into 6 main categories, which are:
Skincare

Makeup

Body & Sun

Fragrances

Men's

Gifts
All Mary Kay beauty products are tested by a team of professionals. This team includes dermatologists, Ph.D.-level biochemists, toxicologists, microbiologists, and pharmacologists. Most of the products are focused on slowing down the inevitable effects of aging on the skin. 
Furthermore, according to Mary Kay customers, the prices are reasonable and affordable. However, customers have noticed that the company changes its products very often. Is it due to innovation or rather a failed formula? Are they any good? 
Moreover, the company claims that they are constantly trying to improve their products, but is this true? Also, Mary Kay frequently changes the price of their products and often reduces the volume too. 
Are Mary Kay Products Safe?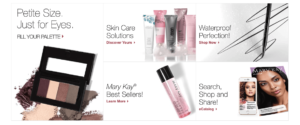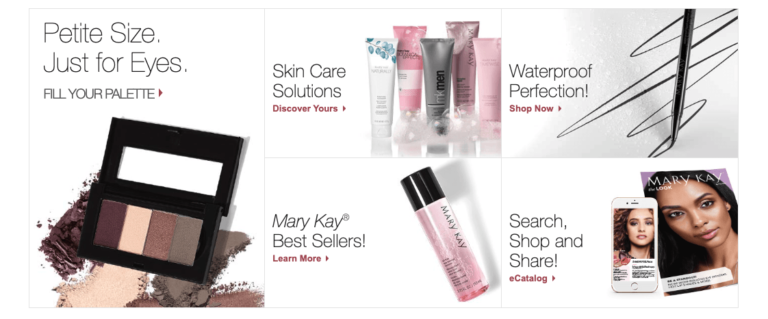 The company claims that its products are paraben, phthalate, synthetic fragrance, synthetic dye, SLS/SLES free. However, many women doubt this. Some even believe that since Mary Kay Ash passed away, the quality of all products has decreased. Not only this, but people believe Mary Kay Cosmetics is no longer trying to  "Enriching Women's Lives". 
Former Mary Kay workers have concerns regarding the no toxic chemicals in products advertisement. Some of them believe this is false advertising. Аs an explanation for their concerns, they point out the fact that the Mary Kay Board is afraid to test the products on themselves. Which begs the question: Is Mary Kay Cosmetics a cruelty-free company? 
Are Mary Kay's Products Tested on Animals? 
The opinions on this matter are very different. Former independent beauty consultants claim the company tests its products on animals, but only in China. On the other hand, according to other credible sources, Mary Kay does not test any of its products on animals, only on humans.
As the company has a tendency to change their product formulas, knowing whether the company tests on animals or humans is essential. One of the reasons behind the constant formula change is the goal of Mary Kay to offer the best anti-aging products. 
However, the constant change of their formula does beg the question: Why keep changing it? In addition, IBCs may find it difficult to distribute the older versions of Mary Kay's products. Of course, customers want to have the new and improved version. 
Joining Mary Kay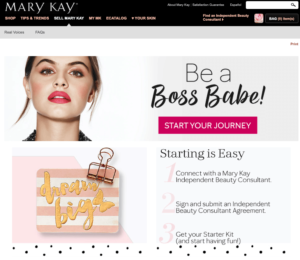 Do you want to become an Independent Mary Kay Beauty Consultant? Well, the first thing you need to do is to purchase a $100 starter kit. Voila! You are now a Pink Lady. However, to keep that title, remain active and qualify for the commission plan, you have to sell at least $225 in product every 3 months. If you manage to sell products worth more than $200, you can move up to Independent Sales Director and National Sales Director
Compensation Plan
The independent representatives of this beauty giant have the opportunity to sell Mary Kay products both online as well as in person. By doing so, the consultants earn money in the form of commissions. Of course, the more products they sell, the higher the discounts they receive. Currently, there are three basic levels of Mary Kay's compensation plan, and they are: 
Mary Kay Independent Consultant or Distributor

Independent Sales Director

Mary Kay Independent National Sales Director
One of the disadvantages of the company is the fact that unless you recruit people, you won't be able to make money. Which is the case with all MLM companies? Moreover, the Mary Kay Independent Beauty Consultants are often irritated because Mary Kay Cosmetics tends to change the product formulas quite often. And since people want the latest version of any product they use, the Independent Beauty Consultants are often in debt because they cannot sell the older versions. 
Further, you should bear in mind that there are numerous complaints when it comes to the customer service of Mary Kay. Many Independent Beauty Consultants, as well as customers, are unhappy with the Mary Kay customer service department. In addition, customer service representatives are not very helpful when it comes to canceling an order. Also, the company does not allow returning or exchanging products. Even if you have purchased one thing and the company has sent you another product, they won't step in and help you solve the problem. In short, you are on your own. Another disadvantage of becoming a Pink Lady the no-refunds policy.
Mary Kay Ranks and Qualifications 
Independent Beauty Consultant – On this level, you are pretty much qualified after you paid for that getting started kit of $100.
At this level, you will only get paid for customer orders and reorders of 50%.
Senior Beauty Consultant – To qualify, you will need 1 to 2 active personally sponsored reps, and you must be active.
You will be able to earn 4% of personal team commissions and from orders and reorders.
Star Team Builder –  You need 3 to 4 active personal team members, and you must be active.
$50 will be paid out as a bonus when you sponsor your 4th team member on.
You will also receive a 4% personal team commissions.
Team Leader – To qualify, you will need 5 to 7 active personal team members, and you must be active.
You can earn 9% or 13% personal team commission and team-building bonuses.
Future Independent Sales Director – You will pretty much earn the same thing as team leader rank, but you will be able to have more non-monetary perks like recognition.
To qualify, you will need 8 or more personally sponsored reps, and you must be active.
Bottom Line 
Mary Kay Cosmetics is a thriving company.  However, with the following facts in mind, 
the numerous customer complaints regarding the customer service of Mary Kay Cosmetics

the disappointment of prior and current Independent Beauty Consultants

the no-refunds-policy

the inability to exchange products for something else

the constant change in the products formulas

the claims about products size cut in half meanwhile prices are getting higher and higher, the animal-testing in China

the lie about the use of all-natural product ingredients
do you still believe Mary Kay is an "Enriching Women's Lives" company?