The EXW wallet company is known as the MLM cryptocurrency niche, and, its virtual address is in Slovenia. Christian Kurt Singer is known as the CEO of this company, but when searching for this name on the web, it only appears on the company's website.
Singer's fingerprints are unknown, so his business and corporate background are not entirely known. Faced with this situation, many hypotheses are emerging on the scene. In this situation, you can think that Singer does not exist, and that name may be a pseudonym.
The first question that arises when investigating this company is about this character since he is unknown. Also, you can't get any information about Singer to know if it exists. But this research does not stop here since other data are still more curious.
Regarding the domain of the EXW wallet company:
It is in German.
It is registered with an incomplete address in Carinthia, Austria.
This may suggest that the link he allegedly has with Austria is completely false. This cryptocurrency company does not offer any products or services to its affiliates. For an affiliate to market in this company, it is necessary to have the EXW wallet membership.
How does the company work?
This company is managed through a compensation plan, just like other cryptocurrency companies. Your affiliates must invest in EXW tokens to get a daily ROI of 0.1%. In this company, there are ten ranges of affiliates within the compensation plan:
Basic: You must recruit an affiliate.
Starter: You must recruit two affiliates.
Constructor: You must recruit three affiliates.
Pro Builder: You must recruit six affiliates.
Expert Builder: You must recruit eight affiliates.
Ambassador: You must recruit ten affiliates.
Grand Ambassador: You must recruit Twelve affiliates.
Diamond: You must recruit Fourteen affiliates.
Diamond Ambassador: You must recruit Sixteen affiliates.
World Elite: You must recruit Twenty affiliates.
EXW wallet offers referral commissions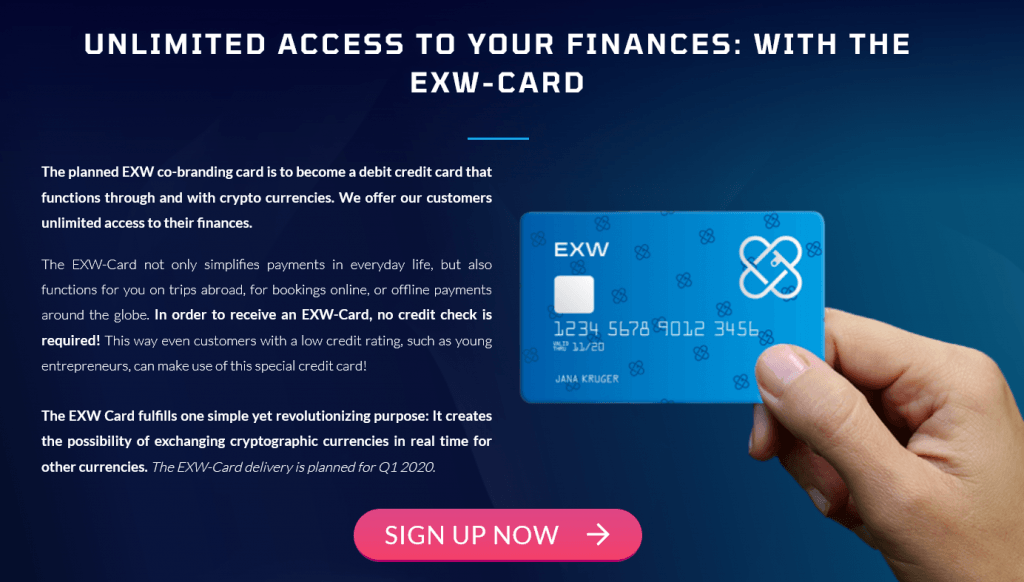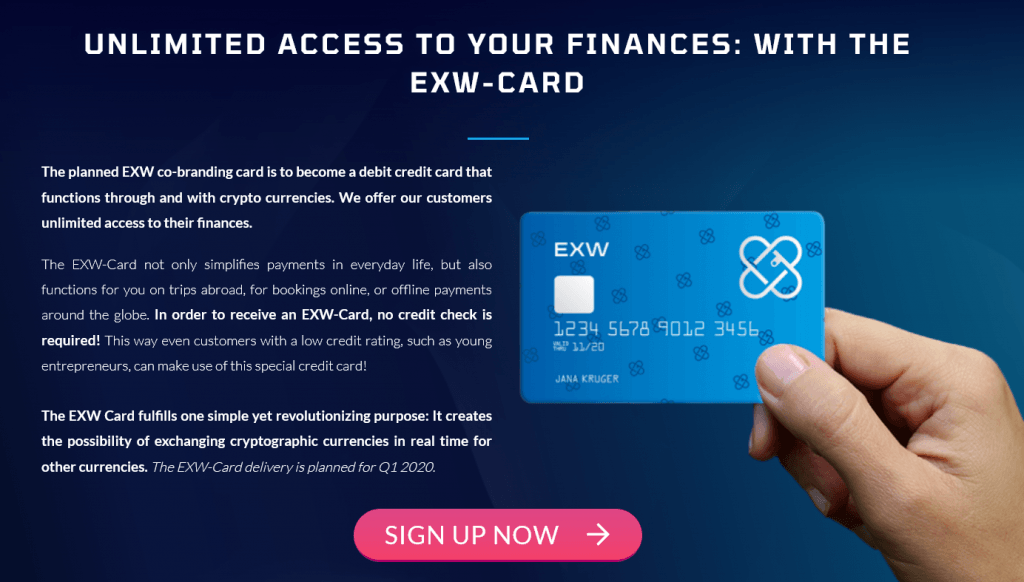 This company pays referral commissions through the uni-level compensation structure. For this compensation structure to work, the company places a first affiliate on level one. The company will place below them each affiliate who is personally recruited.
When the level one affiliate recruits other affiliates, the company places them on level two of the original affiliate who is on level one. And in this way, the following levels will work with the other recruits. For EXW wallet to distribute the commissions, it is guided by ten levels of recruitment:
Levels
1: 50%
2 and 3: 20%
4: 10%
5 to 7: 5%
8 and 9: 2%
10: 1%
For affiliates to collect these commissions the company determines them by rank, for example:
Basic affiliates: Win at level 1.
Beginning Affiliates: Win at Level 1 and 2.
Builder Affiliates: Win at levels 1, 2, and 3.
Pro Builder Affiliates: Win at levels 1, 2, 3, and 4.
Expert Builder Affiliates: Win at levels 1, 2, 3, 4, and 5.
Ambassador Affiliates: Win at Level 1, 2, 3, 4, 5, and 6.
Grand Ambassador Affiliates: Win at levels 1, 2, 3, 4, 5, 6, and 7.
Diamond Affiliates: Win at levels 1, 2, 3, 4, 5, 6, 7, and 8.
Diamond Ambassador Affiliates: Win at Level 1, 2, 3, 4, 5, 6, 7, 8, and 9.
World Elite Affiliates: Win at all levels from 1 to 10.
Is it convenient to join the EXW wallet company?
The EXW wallet company offers a membership closely linked to investments through EXW tokens. As for investment, this company has not set a minimum amount of investment. Nothing about EXW's current value appears on their website, either. The scheme used by this company is the same Ponzi scheme that works with the MLM encryption application.
The EXW tokens take 5 minutes to set up, and you can use them through the Ponzi scheme, which is the same scheme that MLM wallets use. Therefore this company generates the EXW tokens and then sold to each of the affiliates who trust that they will receive daily income.
Outside the company website, the EXW tokens do not have any validity, since this same company places their value. After you give your first initial investment, you will acquire more tokens through the recruits with which the new affiliates arrive and by the return that works daily.
As more of these tokens are purchased, affiliates can make a larger withdrawal than their initial investment. This company uses this process through the internal exchange that only this company processes. According to this company, it generates income through cryptocurrency arbitrage, but there is no evidence that this is true.
There is no support where is an external arbitration fund to pay affiliates. However for this reason, this company uses the passive investment method. For this reason, each affiliate must register according to the value regulations that the jurisdiction in which they invest manages.
Is it safe to invest in the EXW wallet?
On the company website, there is no evidence of any of the steps they promise to take for their affiliates to make a profit. If the competent financial regulators do not support the passive investment promised by this company, this will be a total fraud of securities.
As you can see, the Ponzi system works in the form of a pyramid, and if affiliates charge, only those who made their investment early will charge. In addition, those who have recruited the most affiliates are the ones who will have the opportunity to withdraw the invested funds.
Most likely, this company will eventually collapse. At the time the withdrawals exceed the new value of the investments, this company will not have the capital to respond to its affiliates. When a collapse occurs in these types of companies, most investors will most likely have losses rather than gains.
Do not trust the Ponzi scheme
It is important to make clear that the Ponzi scheme is a fraudulent investment system that offers profits to its affiliates from the same interests that appear from their investments or the investments of new affiliates. In addition, this is a system that is many years old, and it is already certain that only the first investors will have profits.
The great benefits offered by the Ponzi scheme is only a trick to win new investors. In this way, the system will be running with the same money that the same affiliates contribute.