After the disappearance of Asirvia from all social platforms, people wonder whether this company had good intentions from the beginning. Moreover, they want to know if the company has experienced a setback.
Of course, some people are not so positive as they are sure that Asirvia was a big Ponzi scheme from the start. So, what is the truth? 
In this article, we will go through why Asirvia is no longer available. Also, we will share with you the events that lead back to the collapse of this company. So, without any further ado, let's get started. 
What is Asirvia? 
Founded

: 2016

Founder

: Donald LaPlume

Type

: Multi-Level Networking Company

Product Type:

Advertising Gadget MLM 

Price

: $69 to $320

Address

: 10 Benning Street Suite 140, West Lebanon, NH 03874 

Tel

. 603-442-0620A
Before we continue with why Asirvia is no longer available, we will explain what did this company used to do. As we mentioned earlier, the company is no longer operating.
And currently, the website of Asirvia cannot be accessed, nor do they post on their social media accounts – Facebook, Instagram, etc. For instance, the last post on Asirvia's Instagram page is a video of Gary Vaynerchuk, which was posted on the 19th of July, 2018. 
Further, Asirvia was founded in 2016 by Donald LaPlume. Moreover, in 2017, a year after the launch of Asirvia, the multi-level networking company introduced the GO Services.
Simply said, Asirvia GO is a tiny wireless device, which offers access to several applications. Not only this, but the device is so small that it can fit within the palm. 
What is Asirvia GO?
Generally, the Asirvia GO Device is excellent for businesses. In fact, Asirvia GO can broadcast promotional business messages containing links.
In other words, sales professionals, service providers, storefront businesses, and other professionals can share advertising messages, which include a link. By doing so, they can attract new customers.
Specifically, this service works for all devices that have Google Nearby as well as enabled Bluetooth within 100 yards (91.44 meters) of the device. Further, the device reach is within 360 degrees of it.
In short, Android users, as well as Bluetooth enabled devices, can see the messages sent from the Asirvia GO device as a notification. 

Asirvia GO is Best for
business owners who want to reach out to their prospective clientele within 400-meter proximity by using the device to broadcast their message. 
Moreover, Google Nearby identifies devices in nearby range to deliver a message to Android phones. Also, it was the first communication channel implemented with the Asirvia Go platform.
However, in 2018, Google announced through its blog that its Nearby service would be taken offline.
Truthfully, the potential of the Asirvia GO device is enormous. Donald LaPlume's idea is a genius one. Unfortunately, without the Google Nearby Option, Asirvias' team has decided to discontinue GO Services and the Asirvia Platform.
Now, it's time to go to the next chapter. What was Asirvia offering its affiliates?
Asirvia Product 
As we mentioned previously in this article, this multi-level networking company offers only one product – Asirvia GO Device, which helps local businesses to promote their services or products.
Also, it is effortless to use. Additionally, proximity marketing is an effective way to promote a company, service, etc. 
The CEO of Asirvia, Kevin Marino, says:
"Whether a business, service provider or even nonprofit is trying to drive traffic to a storefront, to visit a website, promote a YouTube video or grow their social media following, the Go promotes the message and drives traffic to the link provided. Our customers are able to target people right around them with localized relevant content effectively."
However, there are different variations of this product business owners can choose from. Moreover, they depend on the size of the "proximity marketing" the Asirvia GO device provides.
Furthermore, before the collapse of this company, Asirvia used to offer three different Go device plans. Typically, Asirvia also had a 30 days money-back guarantee.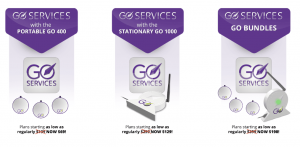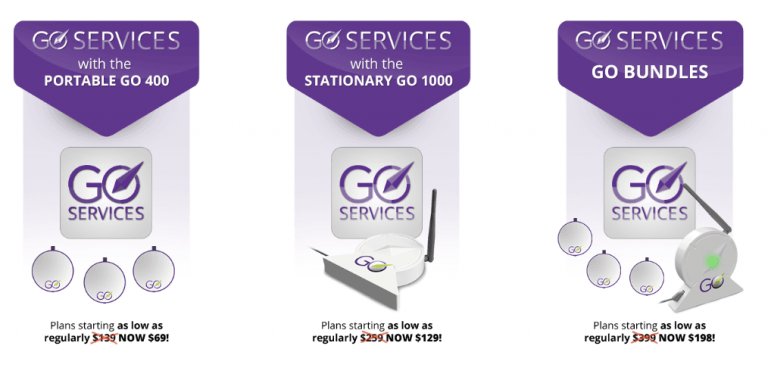 January 2019 
It looked like everything was going well for this company. However, on January 27th, 2019, Asirvia posted relevant information on their website. Let's take a look at a part of their message. 
"In November 2018, Google announced through its blog that its Nearby service would be taken offline. Despite attempts to communicate to Google that it was severing a relied on and successful channel with an ever-growing number of innovative companies delivering value, the platform is being shut down.

With heavy hearts, given the short notice of the elimination of Nearby, we decided to discontinue GO Services and the Asirvia Platform." 
It must have been a difficult decision for Asirvia's team to discontinue the GO Services as well as the Asirvia Platform. Moreover, sales professionals, service providers, storefront businesses, and other professionals who were using the Asirvia GO Services were probably disappointed. 
Luckily, Asirvia announced in their message, that all GOs would continue to broadcast through the end of the currently paid for subscription.  However, many MLM Scam experts believe this was a smart way out.
What is the truth? Was Asirvia a Big Ponzi Scheme from day one, or were they indeed trying to help local businesses thrive? What do you think? 
Final Thoughts 
From what we know, Donald LaPlume offered a unique product. The Asirvia Go device responsible for "proximity marketing" targets business owners. Further, the device allows all owners to reach out to their target market within their area. 
Indeed, Asirvia Go is a unique product. However, in the multi-level marketing industry selling a "seemingly good" product might not be enough, especially when most MLM companies are Ponzi Schemes. 
Are similar to Asirvia companies recommended? 
Currently, many users have been charged multiple times for a product they claim is not working or not functioning correctly. Unfortunately, there is no response to these allegations from any representative of Asirvia. Nor did they receive a refund. 
Further, these charges started a few months before the collapse of Asirvia. So, the answer is no. We wouldn't recommend any similar to Asirvia multi-level marketing companies. 
Remember, you should take your time to do your research before buying anything. By doing so, you have higher chances of avoiding scam companies. Also, you will come upon a business opportunity through which you can legitimately make money online.